Woodbury Commons Premium Outlets to Enhance Shopping Experience in 2015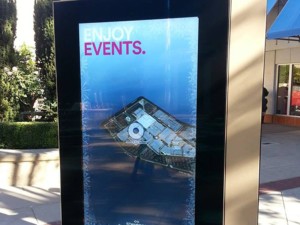 If you love Woodbury Commons Premium Outlets, get ready because you are going to love the outlet even more. Simon Property Group, the owner of the outlet and the largest mall owner in the United States, is planning on taking your shopping experience to the next level.
WOODBURY COMMON PREMIUM OUTLET BRANDING
Most shoppers just care about going to the mall and finding the best deals and couldn't care less about who is behind the outlet. However, Simon is making a big push to make the shopping experience as pleasurable as possible. From now on, you will probably begin to notice the name "Simon" before the outlet mall name and the word "Premium" after the outlet mall name for their luxury malls.
PREMIUM TECHNOLOGY FOR PREMIUM OUTLETS AT WOODBURY
The treat we are looking forward to is how Simon is going to be using technology to enhance their customer's experience. They have recently teamed up with Ebay and have begun implementing fascinating 3D directories in their malls. The first location to receive this new technology, named "Connected Mall", is the Stanford Shopping Center.
Cool features this 3D "Connected Mall" directory by Ebay can do:
– 72 inch HD screen that can viewed in the sunlight
– 3D maps of the mall that actually knows which way you are facing
– Touch screen browsing that lets you select multiple categories
– Once you select the store, the directory will map out the shortest route and will even allow you to send the directions to your smartphone
– There will be a button called "Today" that will tell you the current deals going on as well as any special events taking place at the mall
– A Handicap button that will take you through more easily accessible routes
Here is what Alex Samuely from Mobile Commerce Daily, New York has to say:
We can't wait for all these new innovations to come to Woodbury Outlets, as this shopping center is the biggest outlet in the Simon Brand.
So what are you most excited about?