Father's Day 2015 at Woodbury Outlet
Fire up that bbq grill and put some burgers and hot dogs on the grill. However, make sure you take a much needed break and head on to Woodbury Outlets to celebrate Father's Day 2015!
Bring the family and spend some time browsing and of course… shopping for amazing deals.
If you haven't gotten dad his gift yet, then make sure you check out the amazing sales that will be going on from now until the end of Father's Day.
Here are some deals we have pinpointed to make your job easier to get Dad his special gift.
Remember, to take advantage of these special deals, you will have to sign up for the VIP Membership from Simon Premium Outlets. But don't worry, because it's FREE to do so!
HUGO BOSS
They will be having a 40% off sale on suits, ties and dress shirts!
LEVIS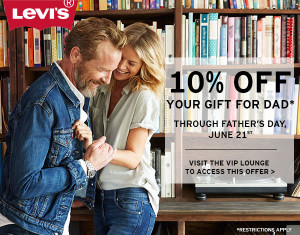 They will be offering 10% off selected items in their store. Restrictions do apply, so make sure you read their rules.
CROCS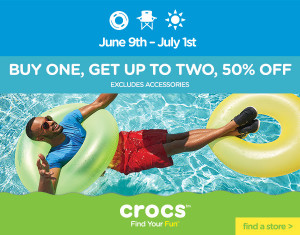 These are great comfortable shoes. They are having a buy one, and get up to two, 50% off.
ROBERT GRAHAM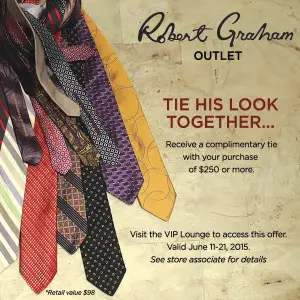 For the dad that likes to dress with more sophistication, Robert Graham is giving away a complimentary tie with the purchase of $250 and more.
These are a few of the deals. There will be more stores with more sales, so check out Woodbury Commons this weekend with the family!